In the War on Germs,
We're Your First (and Last)
Line of Defense
Better than Antibacterial

Antimicrobial means Softy wipes attack all microorganisms, not just bacteria. Our solution kills 99.9% of all germs on your skin within 15 seconds while wiping away dirt or filth. No water necessary.

Moisturize
While You
Clean

Most hand-sanitizers rely on alcohol to kill germs, drying out your skin in the process. But we want you to feel free to use wipe after wipe without harming hands and faces, so we removed the alcohol (but kept the strength). Then we took it a step further to infuse our wipes with moisturizing Aloe and Vitamin E. Sayonara germs; hello soft skin.

Go Big Or
Go Home

Softy is larger, thicker and stronger than those other hand sanitizing wipes. With more surface area covered, a single wipe is all you need for the grimiest of hands.
Clean +
Sanitize Skin

Our hand sanitizing wipes are tough enough for nearly every situation. From sweaty workouts to sneezed-on hands, we've got you covered. Throw away your cleaning arsenal; this is the only wipe you'll need.

Smell
Clean, Not
Chemically

Say goodbye to the nasty odor of traditional cleaning products, the medicinal stench of sanitizing gels, and the stickiness of most hand cleansers. With a light-as-a-feather citrus scent and feel, your skin will instantly smell fresh and breezy, no sticky residue required.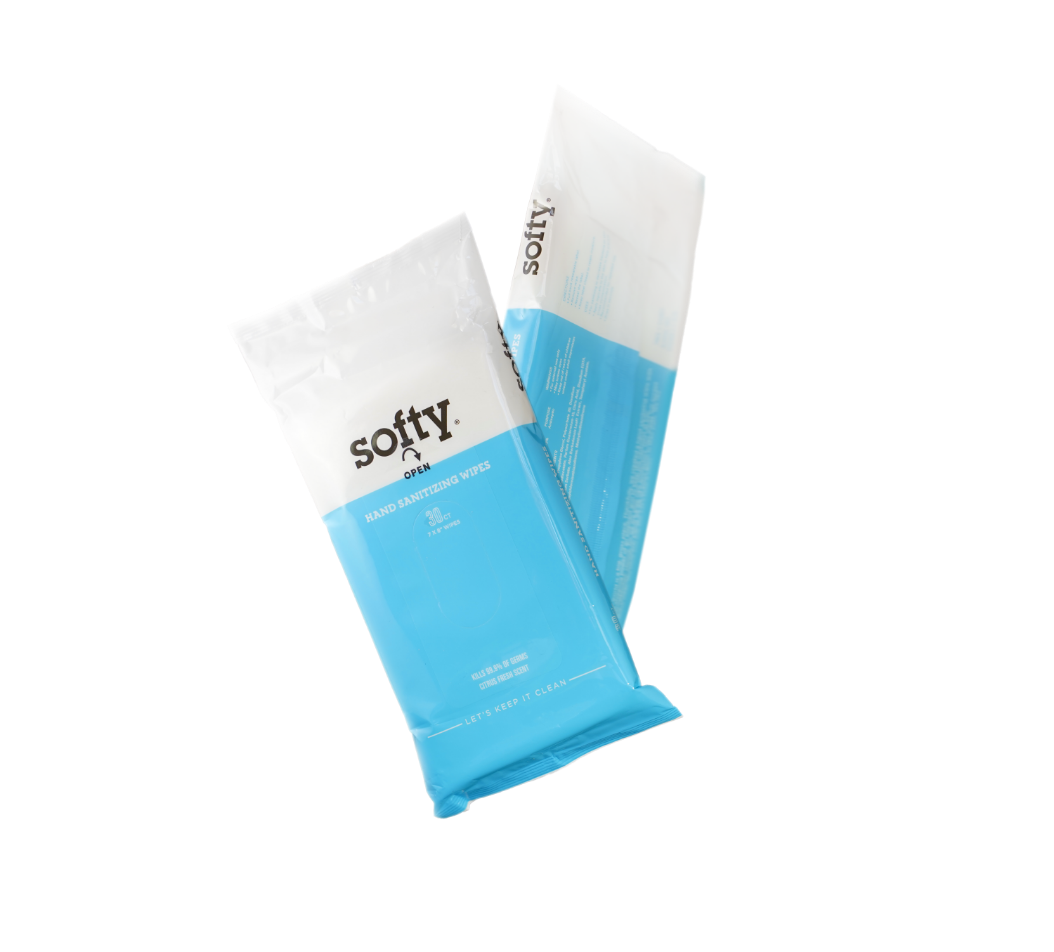 You might also be interested in...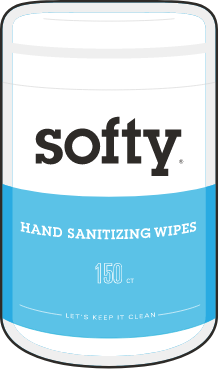 1 Container of 150 Wipes
Product Details »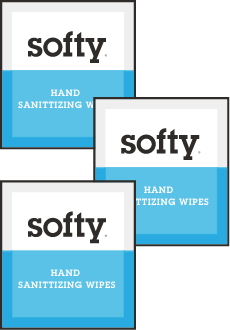 1 Box of 100 Wipes
Product Details »